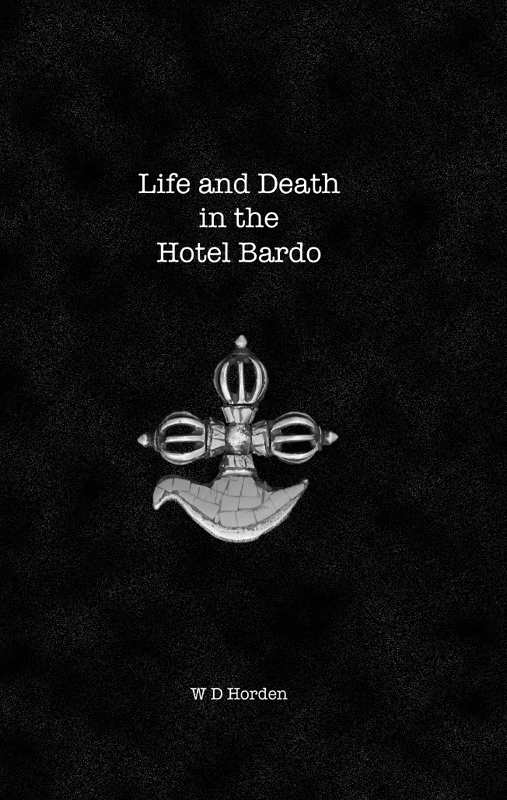 "Never hallucinate too close to reality." So we are advised right from the beginning by Snafu Trismegistus, the Bodhisattva of Universal Cool–and we spend the rest of the book wondering if the warning didn't come too late.
Is it a busload of tourists arriving in a sleepy fishing village in tropical Mexico or the latest batch of the dead arriving in the afterlife before they reincarnate? Is Mescalito just the owner of the local bar or the infamous god of intoxication? Is Pope Maria Conceptión the Second merely the administrator of the rundown Hotel Bardo or the spearhead of a burgeoning religious and political revolution? And most of all, is the narrator really an incurable amnesiac or our inebriated guide through the parallel universes that make Life and Death in the Hotel Bardo one of the funniest, most original, and most thought-provoking novels to appear in years.
If you like your Zen from the heart and hands of the living, then rent a room and stay awhile at the Hotel Bardo, where the motto of seekers, surfers, and shamans is "Absurdity Is The Highest Form of Metaphysics." If you like your idealism from the unbridled and unbroken spirit of the emerging world culture, then book your reservations now for the Hotel Bardo, where the motto of pilgrims, poets, and prophets is "Dream A Better Dream."
Author W D Horden follows up on his previous books, The Tao of Cool and The Toltec I Ching, with this earthy, offbeat, irreverent, and utterly timely look into the timeless questions about life, death, love, lust, and the nature of reality.
This is not just a roller coaster ride among a cast of wild and improbable characters–it is also a book of ideas that explores our relationship to the Unknown.
How to find our way to the Hotel Bardo in the midst of everyday routines and makeshift work? By taking the advice of Snafu Trismegistus, patron saint of the road: "Follow Your Cool."